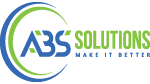 How Can We Help?
+1508-635-5223
Mail: contact@abssolutions101.net
Web Hosting & Development
We provide reliable and secure web hosting solutions for businesses and individuals. Our hosting packages are designed to suit all types and sizes of websites, whether you are starting a personal blog or setting up an online store. Our servers are optimized for performance and security, and we offer a range of features, including unlimited bandwidth, email accounts, and databases. In addition to hosting, we also offer professional web development services to help you create a stunning and functional website. Our team of experienced developers can work with you to design and build a custom website tailored to your unique needs. Whether you need a simple brochure site or a complex e-commerce platform, we have the skills to bring your vision to life. Contact us today to learn more about our hosting and development services.
Our Web Dev Services
Web Services
Explore Our Comprehensive Selection of Web Categories.
Find What You Need with Ease
E-commerce websites that sell products or services online.
Social networking platforms that connect people across the world.
Educational sites that provide academic resources, news sites that deliver up-to-date information.
Streaming platforms that offer audio and video content.
Blogs that feature personal opinions and creative writing. 
Informational sites.
Search engines.
Multimedia sites. 
Our Hosting Services
Web Hosting
Reliable and Affordable Web Hosting Solutions for Your Online Presence
Shared Hosting:  Easiest and most economical way to get your website connected.
Domain Name: A domain name attracts visitors, brands your business, and generally ensures your website achieves maximum awesomeness.
Professional Services: Stay focused on your business, while we stay focused on building and managing your website.
Cloud Hosting: The power and reliability of a VPS with the simplicity of shared hosting. 
VPS Hosting: Our virtual private servers are built from the ground up using all SSD storage. Enjoy increased power, flexibility, and control for your websites.
Dedicated hosting: Dedicated hosting is a website hosting environment that provides the highest level of resource allocation, privacy, and control.